NY*Confidential What's On
The Valentine's Edition
Greetings, NY*Confidants,
Yes, it is that time of year again — the Greeting Card Holidays are here! In addition to the day of Presidents and what not, we have the day that single people love to hate. Or that coupled people hate to love. Either way, New York has us all taken care of with a variety of events, in addition to the Westminster Kennel Club show at Pier 94 and the Academy Awards on 9 Feb.
Valentine's Day:
If you want to forget all of them altogether, then see below for lots of non-holidational things to do in the city. For even more, subscribe to the full newsletter and never be led to a Valentine or anti-Valentine party you despise again!
Nothing says 'I love you' or 'I hate love' like banging out something on a hot piece of metal. Need to get rid of Valentine's Blues? Take the V-Day blacksmithing class.
BOOK READINGS + PERFORMANCE, ETC.
NYC Restaurant Week Winter 2020: NYC Restaurant Week is the highly anticipated—and often imitated—twice-yearly celebration of dining throughout New York City. With prix-fixe meals at over 360 of the City's finest restaurants. Various, thru 9 Feb., website.
NYC 2-for-1 Broadway Week: There's nothing like live theater—and no place for it like Broadway. NYC Broadway Week invites you to experience the magic firsthand with 2-for-1 tickets to some of the best on stage. Various, thru 9 Feb., website.
Community Bookstore presents Andrea Bernstein, American Oligarchs in conversation with Kai Wright: Andrea Bernstein discusses American Oligarchs, a multigenerational saga of two families, the Trumps and the Kushners, who rose from immigrant roots to the pinnacle of U.S. power Congregation Beth Elohim, 6 Feb.
Slow Burn Live: The third season of Slate's hit narrative podcast Slow Burn—which took a deep dive into the murders of Tupac Shakur and the Notorious B.I.G.—brings out a new story in the saga, performed by host Joel Anderson. The New School,6 Feb.
Book Are Magic Presents Bridgett M. Davis, The World According to Fannie Davis: In 1958, the very same year that Berry Gordy borrowed $800 to found Motown Records, a young mother borrowed $100 from her brother to run a Numbers racket: Fannie Davis, Bridgett M. Davis' mother. 225 Smith Street, 6 Feb.
92Y Presents Apple TV+ Little America with Kumail Nanjiani: Inspired by true stories of immigrants in America, join members of the creative team for a screening, then go behind the episode. Buttenwieser Hall, 6 Feb.
Inside Wasson Artistry, Maker of Medieval European Weapons & Armor: Most of the props you spot on your favorite medieval-themed movie or TV show are made inside an industrial warehouse in Queens. WassonArtistry, 8 Feb.
Live from Here: Musician and songwriter Chris Thile hosts the show, welcoming a range of comedians, musicians, and more. This week's roster includes multi-instrumentalist Andrew Bird and Syrian American singer-songwriter Bedouine. Town Hall, 8 Feb.
VIP Tour of the Woolworth Building: Building architect Cass Gilbert's great granddaughter, Helen Post Curry, leads a tour of the one-time world's tallest building. 8 Feb., info.
'World of Oracles' Workshop with Urban Shaman Mama Donna: One of New York's most celebrated shamans is ready to introduce you to several global spirit tools & techniques all inside her sacred ceremonial center. Includes a tarot reading. Mama Donna's Tea Garden & Healing Haven, 9 Feb.
Cambodian Rock Band at Pershing Square tells the story of a Khmer Rouge survivor returns for the first time in 30 years, as his daughter prepares to prosecute one of Cambodia's most infamous war criminals.
THEATRE (NEW THIS WEEK)
Blues for an Alabama Sky: In the summer of 1930, the promises of the Harlem Renaissance are giving way to the dashed dreams of the Great Depression — a modern story about four friends whose lives collide when a newcomer from Alabama arrives in New York. Theatre Row, thru 14 March.
Cambodian Rock Band: Darkly funny play that tells the story of a Khmer Rouge survivor returning to Cambodia for the first time in 30 years, as his daughter prepares to prosecute one of Cambodia's most infamous war criminals. Pershing Square Signature Center, thru 15 March.
The Edlin Gallery is putting on concurrent solo exhibitions for Janet Sobel (1893-1968) and Pearl Blauvelt (1893-1987), two female self-taught in the same era, one well-known and one virtually unknown.
CANVAS (NEW THIS WEEK)
Issy Wood, Daughterproof: Paintings that memorialize objects — antique keys, vintage dolls, a ceramic swan — that suggest stoop-sale finds. Features surrealist, idiosyncratic works on linen, velvet, and clothing. JTT, thru 9 Feb.
Janet Sobel and Pearl Blauvelt: Concurrent solo exhibitions for Janet Sobel (1893-1968) and Pearl Blauvelt (1893-1987), two female self-taught artists born in the same year. Though both women were making art in the 1940s, only Sobel received critical attention during her lifetime. Andrew Edlin, thru 22 Feb.
People may know Michael Kiwanuka (Big Little Lies, anyone?), but they don't really know this Londoner and former session guitarist. Hear Cold Little Heart and much more live at Terminal 5 on 8 Feb.
WINTER SHOWS
Songkick, Ticketfly or Bowery Presents
Iron & Wine + Calexico: 6 Feb., Webster Hall
Deadmau5: 6-8 Feb., Avant Gardner, Brooklyn
Michael Kiwanuka: 8 Feb., Terminal 5
Live from Here with Chris Thile: 8 Feb., Town Hall
Alex Moffat: 9 Feb., The Bell House
The Lumineers: 13-14 Feb., Barclay's Center
Bat For Lashes: 19 Feb., Town Hall
Kamasi Washington: 20 Feb., Kings Theatre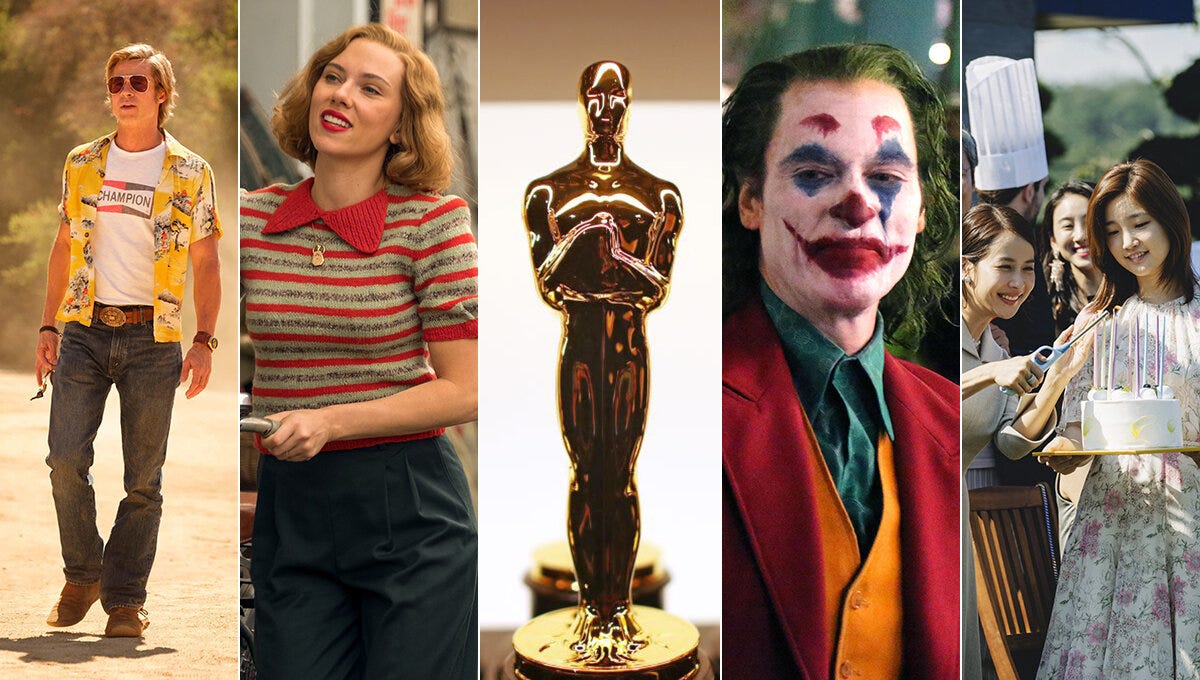 The Oscars are awarded on Sunday, 9 Feb. Catch all the films on the big screen.
CINEMA
The Assistant: Follows a day in the life of Jane (Julia Garner), an aspiring film producer, who has recently landed her dream job as a junior assistant to a powerful entertainment mogul. Angelika, West Village.
Incitement: Follows the year leading to the assassination of Israel's Prime Minister Yitzhak Rabin, from the point of view of the assassin. The film details, for the first time, the religious and political incitement, the personal and the interpersonal turmoil. Angelika, West Village.
Jose: Jose lives with his Mother in Guatemala City. Her life is her church and selling sandwiches. His life is fighting traffic as he runs food to waiting drivers. But when he meets Luis, a migrant from the rural Caribbean coast, Jose is thrust into passion, pain and self-reflection. Quad Cinema, West Village.
And Then We Danced: Merab is a devoted dancer who has been training for years with his partner Mary for a spot in the National Georgian Ensemble. The arrival of another male dancer, Irakli hrows Merab off balance, sparking both an intense rivalry and romantic desire. Quad Cinema, West Village.
Beanpole: 1945, Leningrad. Although the siege is finally over, life and death continue their battle in the wreckage that remains. Two young women, Iya and Masha, search for meaning and hope in the struggle to rebuild their lives.Film Forum, SoHo.
OSCAR CONTENDERS
2020 Oscar Nominated Shorts - Live Action: IFC Center, West Village.
2020 Oscar Nominated Shorts - Documentary: IFC Center, West Village.
SPORT
The New York Open: John Isner, the top ranked American, Canadian Milos Raonic, join the list of players, including Kei Nishikori, Nick Kyrgios, Reilly Opelka and Kevin Anderson at the 2020 Open. This ATP Tour 250 Series event is the sole indoor championship in the country. Nassau Veteran's Coliseum, 9-16 Feb., tickets.
v. Toronto Raptors, 12 Feb. 7:30pm
v. Orlando Magic, 24 Feb. 7:30pm
v. Buffalo Sabres, 6 Feb., 7pm
v. Los Angeles Kings, 9 Feb., 7pm
v. Boston Bruins, 16 Feb., 3:30pm
v. San Jose Sharks, 22 Feb., 7pm
NY*Confidential is now in your inbox every other week
What's On: NY*Confidential resides on www.nyconfidant.com.
Facebook: https://www.facebook.com/NYConfidential/
If you would like a friend to subscribe or have an event to add…