NY*Confidential What's On:
Save Book Culture on Columbus Edition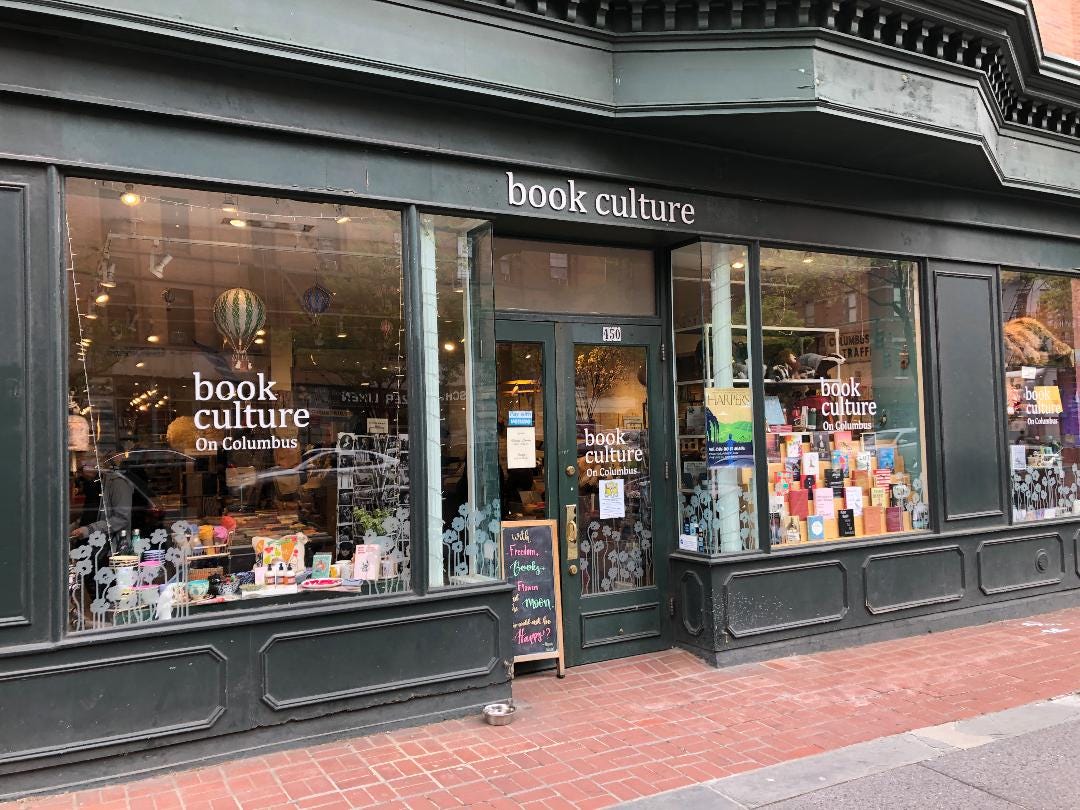 Greetings, NYConfidants!

In the fall of 2014 on the windows of the Book Culture — the popular indy book store on Columbus Ave. — a bloom of Post-It notes appeared on its windows. Neighbors were thanking the owners for coming to brighten the neighborhood. On 8 Jan., the notes were back. This time, they were begging landlord, Walker Malloy, to re-open the doors on the business that the company closed just before children's storytime hour.
Over the last five years Book Culture has paid over $2.5M to a landlord that served an eviction notice five days before Christmas. The store was in arrears, but had worked out a community lending program to keep the doors open — $140K from solvency.
This is happening to small businesses all over New York. Just this week, a vintage restaurant closed in Times Square and one of the oldest bars in New York closed in Queens. Places like these are the fabric of the community — they are owned by neighbors, friends, citizens, people who want to make our cities better. But the good guys seldom win, RIP Sunshine Cinema, Lincoln Plaza Theatre, countless galleries in Chelsea and small off-Broadway theatres. Book Culture has called for rallying, notes and emails to the people in charge of the retail space. Let them know that it's not just about saving a store, it's about preserving education, tradition and a neighborhood — a community. Email: jmates@manhattanbp.nyc.gov , EBottcher@council.nyc.gov, action@comptroller.nyc.gov,
Stay tuned. In meantime, check out the good things going on in the world.
Like what you see here? Back it through Patreon.
Or subscribe on https://adrianbrune.substack.com/
What's On: NY*Confidential resides on www.nyconfidant.com.
A Steinway piano is considered one of the world's most exquisite instruments, but did you know each one takes a year to build, and consists of 12,000 individual parts? Take a trip inside the Steinway & Sons factory.
BOOK/PERFORMANCE/COMEDY
Strand Presents Chris Liddell-Westefeld, They Said This Day Would Never Come: The book takes readers deep inside the most inspirational presidential campaign in recent history. Hint: Obama. Strand Bookstore, 10 Jan.
Behind-the-Scenes @ Eclectic Props, Largest Film & TV Prop Company in NY: An exclusive tour of Eclectic/Encore Props, and all its antiques, furniture, and accessories for movies and TV. 47-51 33rd St., 10 Jan.
Inside Gertrude Vanderbilt Whitney's Studio, Original Whitney Museum: Rare access to original site of the Whitney Museum of American Art: an 1877 carriage house in Greenwich Village, and the art studio of Gertrude Vanderbilt Whitney. New York Studio School of Drawing, Painting and Sculpture, 10 Jan.
Private Flying Trapeze Class @ Circus Warehouse: Take a course in flying from the school that has turned out artists for Ringling Bros. Barnum & Bailey, Cirque du Soleil and Hamid Circus. Circus Warehouse, Queens, 11 Jan.
Exclusive After-Hours Highlights Tour @ The Brooklyn Museum: The Brooklyn Museum holds a collection with nearly 1.5 million works; includes special access to the museum's most historic rooms. Brooklyn Museum, 11 Jan.
Interactive Animal Experience @ Staten Island Zoo: Feed grapes to a joey, see Galapagos tortoises roll around on skateboards, or pet a slow-moving sloth. Staten Island Zoo, 12 Jan.
Judge John Hodgman, Only One Can Decide: Direct from the podcast, Judge Hodgman and Bailiff Thorn are bringing their mix of comedy, pop culture obsession, and sheer, sheer, unadulterated FAKE LEGAL WISDOM to the stage. Murmrr Theatre, 13 Jan.
Comedy Night for Ms. Foundation: Proceeds from Comedy Night support funding, training, and advocacy for women-led grassroots organizations in reproductive healthcare, workplace advancement and childcare. Caroline's on Broadway, 13 Jan.
Strand Presents Patricia Marx and Roz Chast, You Can Only Yell at Me for One Thing at a Time: Rules for Couples: This guide will make you laugh and remind you why your relationship is better than everyone else's. Strand Bookstore, 14 Jan.
The Art of Real New York: An art-centric journey through the three waves of artistic rebellion that occurred in New York between the 1880s and the beginning of World War II. Church of Sweden, 14 Jan.
PowerHouse Presents Ani Katz, A Good Man: Thomas Martin is a devoted family man with an enviable life. But what happens when Thomas's fragile ego is rocked? And what aspects of Thomas's narration are real? PowerHouse, 14 Jan.
After-Hours Pastel Painting Workshop @ AKC Museum of the Dog: Led by award-winning artist Karen Miura and her dog, Lucy, the artistic experience will include a step-by-step demonstration on pastel painting dogs. Museum of the Dog, 15 Jan.
Glen Moray Single Malt Scotch Whisky Tasting: An exclusive whisky tasting with Scottish distillery Glen Moray, inside a 1921 townhouse in Midtown. Church of Sweden, 15 Jan.
PowerHouse Presents Ann Hood Kitchen Yarns: The acclaimed novelist and memoirist's culinary life began in her Italian American home, expanded when she traveled the world as a TWA flight attendant, and grew sophisticated as she married to the food writer Michael Ruhlman. PowerHouse, Brooklyn, 16 Jan.
Exclusive Tour @ Posteritati, Hidden Vintage Movie Poster Gallery: An evening at Posteritati, a movie poster gallery with over 9,000 original movie posters spanning across different genres, eras, and countries. Posteritati Movie Poster Gallery, 17 Jan.
Fotografiska Presents Photojournalist Anastasia Taylor-Lind on Other People's Children: A lively panel discussion on the complicated web of childcare by TIME Photography Editor Katherine Pomerantz, moderated by Journalist Katie Reilly. 281 Park Ave. South, 17 Jan.
Tour & Artifact Showcase @ The KGB Espionage Museum: Umbrellas that shoot poison, hidden cameras inside cigarettes, cipher machines used during the Cold War...a museum dedicated to the KGB on 14th Street! KGB Espionage Museum, 18 Jan.
Parkour & Ninja Warrior Intro Workshop: An introductory workshop to the training discipline of parkour — parkour moves, parkour exercises and training drills on a soft floor. Aviator Sports and Events Center, Brooklyn, 18 Jan.
Inside the House of Collection, NYC's Cabinet of Curiosities: An exclusive look inside t a sprawling curated collection of lost-and-found, passed down, left behind, and gifted items to the house. 315 Berry St., Brooklyn, 19 Jan.
Symphony Space Presents The Age of Innocence Turns 100: Writers and admirers, including Elif Batuman (The Idiot), Fiona Davis (The Chelsea Girls), Min Jin Lee (Pachinko), and Colm Tóibín (Brooklyn) celebrate Edith Wharton's portrait of Gilded Age New York. Symphony Space, 21 Jan.
Fotografiska Presents Danny Clinch, Amplifier: One of the premiere photographers of popular music, having captured iconic photography and film of artists from Johnny Cash to Tupac Shakur, Clinch combines music and photography through his evocative work. 281 Park Ave. South, 21 Jan.
Women's Work Exhibition at the Grolier Club: Explore the new exhibition, Five Hundred Years of Women's Work: The Lisa Unger Baskin Collection on a curator led tour at the illustrious Grolier Club, society for bibliophiles in the graphic arts. Untapped New York event, Grolier Club, 23 Jan.
Strand Presents Chuck Palahniuk, Consider This: Palahniuk's book on writing and his first major work of long-form nonfiction — a combination of memoir and insights into the writing life. Strand Bookstore, 24 Jan.
Journey of a Piano @ Steinway & Sons Piano Factory: A Steinway piano is considered one of the world's most exquisite instruments — each one takes a year to build, and consists of 12,000 individual parts? A special trip inside the Steinway & Sons factory. 1 Steinway Place, Queens, 23 Jan.
TWA Ski Chalet: Inspired by the infinity edge pool at the Hotel du Cap-Eden-Roc in Cap d'Antibes, France, the swimming spot has a beach entry and underwater seating. And its view of JFK's bustling Runway 4. TWA Hotel, JFK Airport, $25 per person, per day for full-day access, including gym.
A sergeant is murdered—and the crime, with its investigation, triggers a gripping barrage of questions about sacrifice, service, and identity in America in A Soldier's Play on Broadway.
THEATRE/DANCE/OPERA
Under the Radar Festival: Over the last 16 years, The Public's seminal festival has been recognized as a premier launching pad for new and cutting-edge performance from the U.S. and abroad. This year's menu — for pre-Broadway sampling — has a few good options (see website):
Susan, by Ahamefule J. Oluo, 8-9, 11-13 Jan.: Oluo explores his family history in this musical telling of his mother's life as the white, Midwestern wife of a Nigerian chief, and his own journey to Nigeria as an adult, to discover a family on the other side of the world.

Grey Rock, by Amir Nizar Zuabi (Palestine), 8-9, 11-13, 17-19 Jan.: A Palestinian man dreams of rocketing to the moon, but when his family finds the spaceship he's been building in their shed, hysteria follows.

salt., by Selina Thompson (U.K.), 10-13, 16-19 Jan.: Two artists retraced the Transatlantic Slave Triangle from the U.K. to Ghana to Jamaica back in 2016.

The Truth Has Changed, by Josh Fox (U.S.), 11-13, 16-19 Jan.:
Fox performs this solo show from the perspective of a reporter who witnessed key moments in American history from September 11 to Trump.
My Name is Lucy Barton: Laura Linney plays Lucy Barton, a woman who wakes after an operation to find – much to her surprise – her mother at the foot of her bed. During their days-long visit, Lucy works to come to terms with her family and begins to find herself as a writer. Samuel J. Friedman Theater, thru 1 March.
Grand Horizons: Bill and Nancy have spent 50 full years as husband and wife. But just as they settle comfortably into their new home in Grand Horizons, Nancy suddenly wants out. Hayes Theatre, thru 1 March
Paris: Emmie is one of the only black people living in Paris, Vermont, and she desperately needs a job. When she is hired at Berry's, a store off the interstate selling everything from baby carrots to lawnmowers, she begins to understand a new kind of isolation. Atlantic Stage 2, 3thru 9 Feb.
Boom: An explosive solo performance that documents the music, culture, and politics that shaped the Baby Boomers (1945-1969) with one man giving voice to more than 25 turbulent years and 100 influential politicians, activists, and musicians. 59E59, thru 23 Feb.
How to Load a Musket: Every year, across the country, thousands of historical reenactors stage the bloodiest, most divisive battles fought on American soil with muskets and period clothing. A play about the crosshairs of a national battle over how history is told. 59E59, thru 26 Jan.
Medea: Euripides' controversial icon is reborn as Rose Byrne and Bobby Cannavale face off as a husband and wife in the tumultuous throes of an unraveling marriage. BAM Harvey Theatre, thru 23 Feb.
Harry Townsend's Last Stand: Meet Harry Townsend, an incurable romantic and irascible charmer who still has a sharp mind and dry wit. As his prodigal son Alan returns home, the visit raises the complexities of their relationship. New York City Center, thru 9 Feb.
A Soldier's Play: 1944. A Louisiana Army base. A sergeant is murdered — and the crime, with its masterfully unfolded investigation, triggers a gripping barrage of questions about sacrifice, service, and identity in America. American Airlines Theatre, thru 14 March.
West Side Story: Director Ivo van Hove offers a radical new interpretation of this iconic work, with extraordinary dancing and 23 young, brilliantly gifted performers all making their Broadway debuts. Broadway Theater, thru 8 Sept. 2020.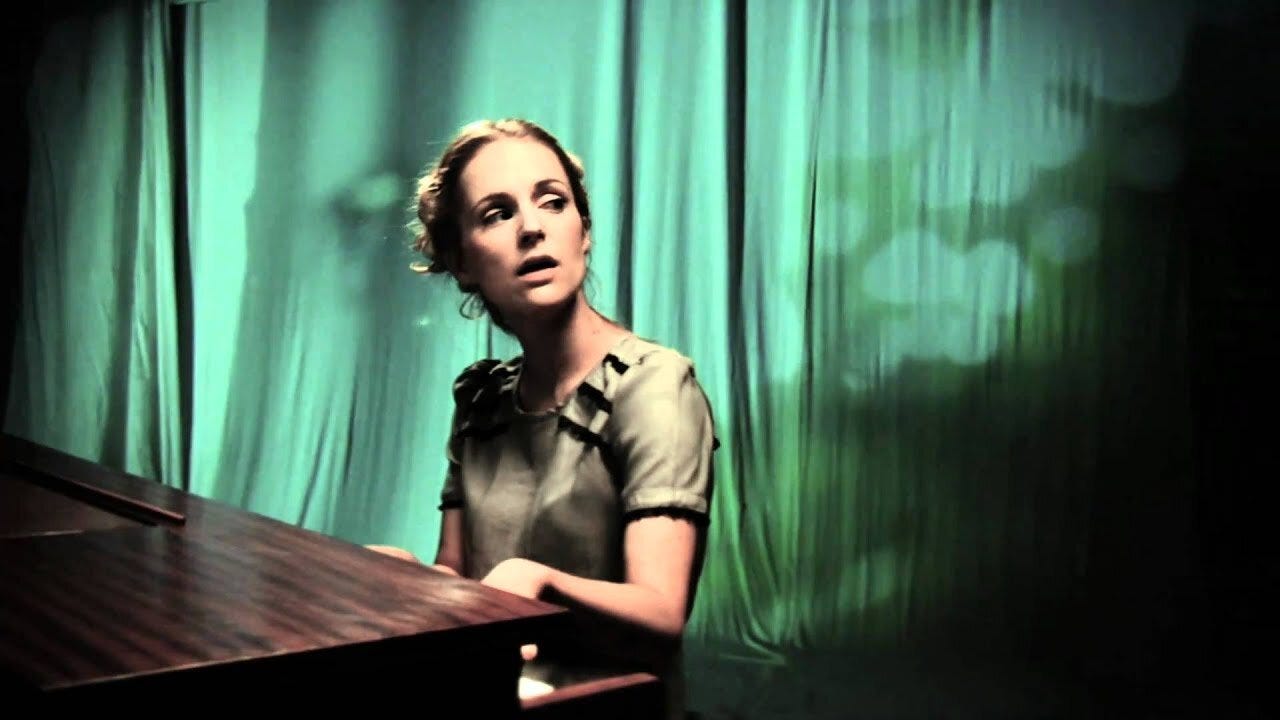 Danish singer, songwriter, and musician, Agnes Obel, plays at National Sawdust in mid-Jan. Her new album, Myopia, comes out in February.
WINTER SHOWS
Songkick, Ticketfly or Bowery Presents
Agnes Obel: 16-17 Jan., National Sawdust, Brooklyn
Cold War Kids: 4-5 Feb., Webster Hall
Iron & Wine + Calexico: 6 Feb., Webster Hall
The Lumineers: 13-14 Feb., Barclay's Center
Bat For Lashes: 19 Feb., Town Hall
Kamasi Washington: 20 Feb., Kings Theatre
Dashboard Confessional: 10-11 March, Webster Hall
La Roux: 10 March, Brooklyn Steel
Josh Ritter: 15 March, Murmrr
Lupe Fiasco (performing Food & Liquor): 20 March, Brooklyn Steel
Blood Orange: 20 March, Radio City Music Hall
The Revivalists: 21 March, Radio City Music Hall
Thom Yorke: 30 March, Radio City Music Hall; 31 March, Hammerstein Ballroom
SPORT
Hockey is going strong this season, as the Rangers take the ice every week at Madison Square Garden.
v. New York Islanders, 13 Jan., 7pm
v. Columbus Blue Jackets, 19 Jan., 7pm
v. New York Islanders, 21 Jan., 7pm
v. Detroit Red Wings, 31 Jan., 7pm
v. Miami Heat, 10 Jan., 7:30pm
v. Atlanta Hawks, 12 Jan., 6pm
v. Utah Jazz, 14 Jan., 7:30pm
v. Milwaukee Bucks, 18 Jan., 7:30pm
v. Philadelphia 76ers, 20 Jan., 3pm
v. Los Angeles Lakers, 23 Jan., 8pm
v. New York Knicks @Madison Square Garden, 26 Jan., 6pm
v. Detroit Pistons, 29 Jan., 7:30pm
v. Chicago Bulls, 31 Jan., 7:30pm
Swiss-born and Paris-educated, Felix Vallotton (1865–1925) created lasting imagery of fin-de-siècle Paris through portraits, landscapes, and interior narratives of psychological tension. See them at The Met.
CANVAS
Jacques-Louis David Meets Kehinde Wiley: Kehinde Wiley's triumphant Napoleon Leading the Army over the Alps (2005) comes face to face with the 19th-century painting on which it is based: Jacques-Louis David's Bonaparte Crossing the Alps. Brooklyn Museum, thru 10 March.
Nicky Nodjoumi: New York Times Sketchbooks (1996 – 1999): In 1996, finding himself short of money materials, Nodjoumi began painting on the front page of the The New York Times. The artist relied on the Times as inspiration for his work and as his window onto the world. Helena Anrather, thru 19 Jan.
Félix Vallotton: Painter of Disquiet: Painted portraits and interior narratives that pulse with psychological tension join the exhibition from more than two dozen lenders. The Met Fifth Ave., thru 26 Jan.
Life Cut Short: Hamilton's Hair and the Art of Mourning Jewelry: As a token of love or memorial to the dearly departed, jewelry made from human hair has entranced people for generations. Experience the haunting beauty bracelets, earrings, brooches, and other death jewelry. New York Historical Society, 1thru 10 May, $28.
Kent Mockman, mistikôsiwak (Wooden Boat People): A Cree artist widely known for his provocative interventions, Mockman explores themes of colonization, sexuality, loss, and resilience. The Met has commissioned two paintings for its Great Hall. The Met, thru 12 April.
The Shape of Shape: An Artist's Choice exhibition, explores works in MoMA's collection in which shape does prevail over considerations. These works start with physical perception rather than abstract logic. MoMA, thru 12 Apr.
Making, Knowing, the Craft of Art: New perspectives on subjects that have been central to artists, including abstraction, popular culture, and feminist and queer aesthetics. Whitney Museum of American Art, thru 31 Jan.
Public Art Worth Seeing: It may be January but art doesn't quit, with a variety of new art installations and exhibitions opening in Madison Square Park, Times Square, and an immersive secret show somewhere in Brooklyn.
Garment District's Oversized See-Saws: Entitled Impulse , it features 12 over-sized see-saws that glow and play music between West 37th and 38th streets, thru 31 Jan.

Heart Squared in Times Square: 12th annual Times Square Valentine Heart Design Competition winner features 125 mirrors arranged in the shape of an anatomic heart and tilted in various directions.

The Baayfalls, by Jordan Casteel: Based on a 2017 painting by Casteel, working from hundreds of photographs, Baayfalls features people she knows and encounters in our daily routine around New York.

Simone Leigh, Brick House: For the inaugural High Line Plinth, Simone Leigh presents a sixteen-foot-tall bronze bust of a Black woman whose torso is conflated with the forms of a skirt and a clay house.
In the urban jungle of Kinshasa, Democratic Republic of Congo — amid social and political chaos — an eclectic and bubbling street art scene is emerging out of nothing. See dreams for change in System K at Film Forum.
CINEMA
What She Said, The Art of Pauline Kael: New Yorker critic Pauline Kael battled to make her mark — fueled by unshakable self-confidence, a complicated past, and a love of the arts. An unvarnished portrait of a pioneer who was both admired and resented for what she said about art. Film Forum, SoHo.
Clemency: Years of carrying out death row executions have taken a toll on prison warden Bernadine Williams. As she prepares to execute another inmate, Bernadine must confront the psychological and emotional demons connecting her to the man she is sanctioned to kill. Village East Cinema, East Village.
Advocate: Lea Tsemel is a Jewish-Israeli lawyer who has represented political prisoners for nearly 50 years. In her tireless quest for justice, pushes the praxis of a human rights defender to its limits. Quad Cinema, West Village.
System K: Kinshasa,Democratic Republic of Congo, 2017. In the urban jungle amid social and political chaos, an eclectic and bubbling street art scene is emerging out of nothing, using recycled objects and their own bodies to express their anger, but also their dreams for change. Film Forum, SoHo.
Les Miserables: Stéphane as recently joined the Anti-Crime squad in Montfermeil, a sensitive district of the Paris projects. Paired up with Chris and Gwada, he rapidly discovers the tensions between the various neighborhood groups. Angelika, West Village.
Invisible Life: Rio de Janeiro, 1950. Eurídice, 18, and Guida, 20, are two inseparable sisters living at home with their conservative parents. Each one nourishes a dream. In a dramatic turn, they are forced to live apart, while never giving up hope of finding each other. Film Forum, SoHo.
Inherit the Viper: For siblings Kip and Josie dealing opioids is their only means of survival. When a deal goes fatally wrong, Kip decides he wants out. But Kip's attempt to escape his family's legacy ignites a powder keg of violence and betrayal. Cinema Village, East Village.
Uncut Gems: Howard Ratner (Adam Sandler), a charismatic New York City jeweler always on the lookout for the next big score. When he makes a series of high-stakes bets that could lead to the windfall of a lifetime, Howard must perform a precarious high-wire act. Village East Cinema, East Village.
JoJo Rabbit: A World War II satire that follows a lonely German boy whose world view is turned upside down when he discovers his single mother is hiding a young Jewish girl in their attic. Aided only by his idiotic imaginary friend, Adolf Hitler, Jojo must confront his blind nationalism. Village East Cinema, East Village.
Harriet: The extraordinary tale of Harriet Tubman's escape from slavery and transformation into one of America's greatest heroes. Quad Cinema, West Village.
The Woman Who Loves Giraffes: In 1956, four years before Jane Goodall ventured into the world of chimpanzees and seven years before Dian Fossey left to work with mountain gorillas, biologist Anne Innis Dagg journeyed to South Africa to study giraffes in the wild. Quad Cinema, West Village.