NY*Confidential: What's On
The V-Day Blues No More...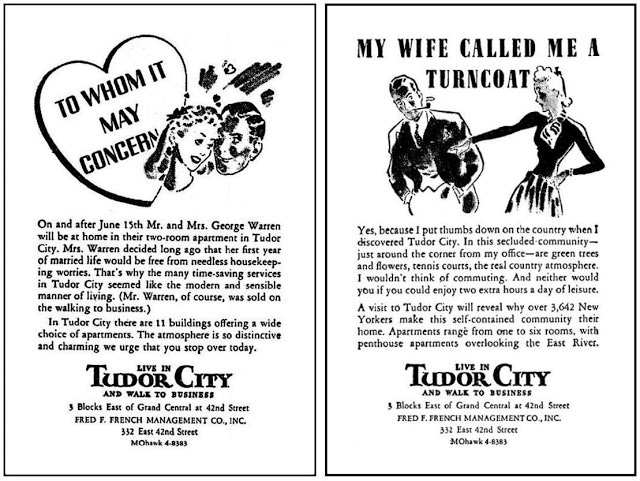 Hello NY*Confidants!
It's a day to relish or revolt: Valentine's Day. That Hallmark Holiday. Gush or bleech. Many of us cynical New Yorkers resist the fluff and the fancy surrounding this day. But there are some holdouts who still send the cards and the chocolate — or even remember Eve Ensler. Whatever your disposition, NY*Confidential has a item of interest for you, including several not-to-miss art exhibits closing soon and a slew of new movies now that Joaquin Phoenix finally made the inevitable, rambling Oscar acceptance speech. Check them out.
And if you are not yet a subscriber, we are taking a cue from The Guardian here:
"Our journalism is free and open for all, but it's made possible thanks to the support we receive from readers like you... Every reader contribution, big or small is so valuable." We're asking $5 per month for NY*Confidential: a list of the best stuff to do in New York, helping natives and visitors cut through the noise.

NY*Confidential is now in your inbox every other week; subscribers every week.
Portions of What's On: NY*Confidential resides on www.nyconfidant.com.
Facebook: https://www.facebook.com/NYConfidential/
If you would like a friend to subscribe or have an event to add email nyconfidant@gmail.com
Do what you need to do, but don't miss out on some of these events!
BOOK READINGS, TOURS + PERFORMANCE, ETC.
Harlem Fine Arts Show: As the largest traveling African Diaspora art show in the U.S., the festival presents a fashion show on Friday to honor icon Dapper Dan and continues with a literary pavilion on Saturday. The Riverside Church, 15-16 Feb.
Vice Valentine's Ball, Paris After Dark: Spend a night of romantic revelry with Dances of Vice in a colorful world of showgirl coquetry and jazz age jubilation surrounded by the beauty of Beaux-Arts architecture, Corinthian columns and the majestic 19th century skylight. Capitale, 15-16 Feb.
The Art of Distilling — Tour, Tasting, & Workshop: Follow a master distiller through the process of (legally) creating Pitorro — a form of Moonshine native to Puerto Rico. Tour, tasting, and workshop. Port Morris Distillery, Bronx, 15 Feb.
Tour & Artifact Showcase @ The KGB Espionage Museum: Umbrellas that shoot poison, hidden cameras inside a pack of cigarettes, Cold War cipher machines… a museum dedicated to the KGB should probably be located in a secret government building in Moscow. But it's in the Village! 15 Feb.
Behind-the-Scenes @ Poster House: A global view of posters from their earliest appearance in the late 1800s, to present-day use. Get a sneak-peek at displays and artifacts for future exhibitions. 16 Feb.
Inside the House of Collection, NYC's Cabinet of Curiosities: An exclusive look inside the House of Collection, which contains a sprawling curated collection of lost-and-found, passed down, left behind, and gifted items. 315 Berry St., Brooklyn, 16 Feb.
Greenlight presents Alexis Schaitkin, Saint X: Claire is only seven years old when her older sister, Alison, vanishes from the island of Saint X. When her body is found, two local resort employees are arrested, but the evidence is slim. 686 Fulton St., 18 Feb.
Symphony Space Presents Uptown Showdown, Optimists v. Pessimists: While optimists see the sunny side, realists know excess UV exposure leads to skin cancer. During this Uptown Showdown, limitless potential meets the bottom line. Features Janeane Garofalo and Josh Gondelman (Last Week Tonight). 18 Feb.
The Strand Presents Daniel Lavery, Something That May Shock and Discredit You: From the New York Times bestselling author of Texts from Jane Eyre and writer of Slate's "Dear Prudence" column, an intelligent and hilarious essay collection of cultural observations. 18 Feb., Admission.
HousingWorks Bookstore Presents, Monument Lab: The Chronicle of a groundbreaking exhibition in Philadelphia featuring temporary, site-specific "prototype monuments" from 20 contemporary artists. HousingWorks Bookstore, 19 Feb.
7th Avenue and 42nd Street in Manhattan, 1914. A exhibition of NYC Photographs at the turn-of-the-century is currently on view at the New York City Transit Museum.
CANVAS (NEW)
Streetscapes & Subways, Photographs By Pierre P. And Granville W. Pullis: A rare view of the last days of "old New York" through the lenses of two of the earliest photographers of subway construction. New York City Transit Museum, Brooklyn.
New York Botanical Garden Presents The Orchid Show, Jeff Leatham's Kaleidoscope: Leatham's bold and colorful vision unfolds through captivating installations and designs, transforming each gallery into thousands of orchids that provide bursts of forms and colors. thru 19 April.
Vida Americana: With approximately 200 works by 60 Mexican and American artists, demonstrates the impact Mexican artists had on their counterparts in the United States during this period. The Whitney, 17 Feb. thru 17 May.
American Perspectives, Highlights from the American Folk Art Museum: Everyone has a story to tell. A life lived, witness to and participant in events both private and shared. Such moments are captured by American folk and self-taught artists in powerful visual narratives. American Folk Art Museum, thru 31 May, Free.
Keyonna lives on the brink of eviction while dreaming of a better tomorrow. She escapes into a world of rom coms, red carpets and her muse, Natalie Portman in All the Natalie Portmans.
THEATRE (NEW)
All the Natalie Portmans: Keyonna and her older brother Samuel live on the brink of eviction while dreaming of a better tomorrow. Too smart, "too gay", and too lonely to fit in, Keyonna escapes into a world of red carpets and Natalie Portman. MCC Theater, thru 15 March.
The Perplexed: Two families, whose lives have been tumultuously intertwined for decades, gather in the massive library of a Fifth Avenue apartment to celebrate the nuptials of their children. MTC, thru 3 March.
Blues for an Alabama Sky: In the summer of 1930, the promises of the Harlem Renaissance are giving way to the dashed dreams of the Great Depression — a modern story about four friends whose lives collide with a newcomer from Alabama. Theatre Row, thru 14 March.
72 Miles to Go: Seventy-two miles. That's the space between a recently deported mother in Nogales, Mexico and her husband and children in Tucson. It's distance measured in the graduations, anniversaries, and countless daily moments they spend apart. Laura Pels, thru 3 May.
Marianne is commissioned to paint the wedding portrait of Héloïse. But Héloïse's portrait soon becomes a collaborative act in Portrait of a Lady on Fire.
NEW THIS WEEK
The Times of Bill Cunningham: Told in Bill Cunningham's own words, the iconic street photographer and fashion historian chronicles his democratic view of fashion and society.Angelika, West Village.
Olympic Dreams: After finishing her Winter Olympics, introverted cross-country skier Penelope finds herself spending time with a volunteer dentist. Both are eager to form connections, but are held back by the very thing that has brought them to Athletes Village. IFC Center, West Village.
Portrait of a Lady on Fire: France, 1760. Marianne is commissioned to paint the wedding portrait of Héloïse. She observes Héloïse by day and secretly paints her at night. Héloïse's portrait soon becomes a collaborative act. Angelika, West Village.
The Cordillera of Dreams: Acclaimed Chilean director Patricio Guzmán finishes his geographic trilogy about his home country with this ode to the Andes, a majestic crossing point for him and many others. IFC Center, West Village.
Ordinary Love: Joan and Tom have been married for many years. When Joan is unexpectedly diagnosed with breast cancer, the course of her treatment shines a light on their relationship. Angelika, West Village.
The Misogynists: In a fully-stocked hotel room on the night of the 2016 general election, two Trump supporters celebrate the unexpected results. As the night rages on, an ensemble of characters venture in and out of the room, matching enthusiasm while others voice their terror. Cinema Village, East Village.
Birds of Prey (And the Fantabulous Emancipation of One Harley Quinn): When Gotham's most nefariously narcissistic villain, Roman Sionis, puts a target on a young girl named Cass, the city is turned upside down looking for her. Harley, Huntress, Black Canary and Renee Montoya's paths collide, and the unlikely foursome team up to take Roman down. Village East Cinema, East Village.
Buffaloed: Peg Dahl is betting on her sharp mind to get her into an Ivy League university and out of blue collar world. But when an acceptance letter arrives, she quickly realizes the impossibility of paying tuition. One scalping scheme, stint in prison and chance phone conversation with a debt collector later changes everything. Quad Cinema, West Village.