NY*Confidential
The Subway Edition
Greetings NY*Confidants!
Let's face it. In the winter, New Yorkers are ALL ABOUT the subway. Well, those of us who don't have a personal driver — or the expense accounts to Uber home at 7:01pm. So, says the MTA, why not make the subway experience a bit nicer for travelers as they pile up and up and up and up on the platforms.
The MTA — or the Brooklyn–Manhattan Transit Corporation (BMT) or the Interborough Rapid Transit Company (IRT) or the Independent Subway System (IND), as the subway was known from 1904 to 1932 — has already done A LOT to make those tunnels aesthetically pleasing. Check out Instagram 840_miles. Inside the the 5th Avenue-53rd Street subway station, however, a new site-specific exhibit showcases the connection between modern art and the graphic design of New York City's transit system. Additionally, New York's new 'it' girl, Awkwafina, the Chinese-Korean-American comedian and rapper, has a Comedy Central series Nora from Queens premiering and is doing the announcements on the 7 train. Even more reason to ride. To Astoria, even!. On the sad day that Andy Byford resigns and the MTA announces the new cars, this issue is dedicated to the subway… and other matters below.
This is now the FREE Newsletter. It will be getting shorter. For ALL the events sign up here for the paid version. Two newsletters, two weeks of events and two months of upcoming events at $5 per month.
A 2,100-degree furnace burns 1,300 pounds of molten glass, and Brooklyn Glass pumps out glass some of the finest glass sculptures, neon art, and lampworking in the US. See it up close on 1 Feb.
BOOK, PERFORMANCE, SPIRITS + COMEDY
NYC Restaurant Week Winter 2020: The twice-yearly celebration of dining throughout New York City. With prix-fixe meals at over 360 of the City's finest restaurant.Various, thru 9 Feb., website.
NYC 2-for-1 Broadway Week: There's nothing like live theater — 2-for-1 tickets to some of the most spectacular performances on stage right now. Various, thru 9 Feb., website.
Red Envelope Show: Features hundreds of original art on red envelopes by over 250 artists. Each envelope is also packed with a mystery gift for only the buyers to see.
DeKalb Market Hall, thru 17 Feb.
Brooklyn Podcast Festival: Live tapings of 15 podcasts over five days, including old favorites and new gems: Story Collider, Classic Black Dude Podcast, Dave Hill: History Fluffer, Not Another True Crime Podcast, and lots more. The Bell House, Union Hall, BRIC House, Brooklyn, thru 26 January, from $10.
Women's Work Exhibition at the Grolier Club: Explore the new exhibition, Five Hundred Years of Women's Work: The Lisa Unger Baskin Collection on a curator led tour at the illustrious Grolier Club, society for bibliophiles in the graphic arts. 47 East 60th St., 23 Jan.
Mount Vernon Hotel Museum Murder Mystery: An unidentified skeleton has been discovered at the Mount Vernon Hotel. Explore the museum by candlelight and collect clues to solve the case at this Upper East Side hotel. Mount Vernon Hotel Museum & Garden, 24. Jan.
The Art of Cocktails — Tasting & Workshop: An exclusive cocktail tasting and workshop at a members-only bar with Kurt Maitland, the author of Drink, his recently released 1,100+ recipe tome on cocktails. Civic Club Mansion, 24 Jan.
Strand Presents Chuck Palahniuk, Consider This: Palahniuk's book on writing and his first major work of long-form nonfiction — a combination of memoir and insights into the writing life. Strand Bookstore, 24 Jan.
Underground Manhattan, The History of the NYC Subway System: Explore the oldest subway stations in New York City working up from Brooklyn Bridge/City Hall station to Grand Central Terminal. Includes the art, architecture, and secrets hiding in plain sight. Municipal Building, 1 Centre St., 25 Jan.
Chinese New Year Celebration: The Chinese zodiac begins a new 12-year cycle in early 2020 with the Year of the Rat. Salut it with a bang at this sparkle-filled, performance-heavy gathering. Sara D. Roosevelt Park, 25 Jan.
Exploring the Church of the Intercession, Trinity Cemetery, & Crypt: A special access tour of the historic Church of the Intercession, a New York City and National Register of Historic Places landmark designed in the Gothic Revival style by famed architect Bertram Grosvenor Goodhue in 1915. Church of the Intercession (Broadway Entrance), 25 Jan.
Private Japanese Taiko "Thunder Drum" Workshop, Demo, & Jam Session: A private drumming workshop at Taiko Masala, a Brooklyn-based dojo dedicated to the art of Taiko, a traditional Japanese drumming and martial arts-inspired movement. Taiko Masala, Brooklyn, 25 Jan.
Tasting the Wines of France: Bordeaux, Burgundy, + Beyond: Taste and learn through eight wines from around France, all inside a 1921 townhouse in Midtown. Church of Sweden, 25 Jan.
Kombucha 101 & Workshop @ Farm.One: Step inside a hidden urban farm in Manhattan to learn the magic behind this elixir, and how to brew your own delicious version of this 'boozy tea'. Farm.One (Floor 1), 26 Jan..
92Y Presents New York Review of Books, 20th-Anniversary Reading: New York Review Books is responsible… 'for republishing or translating so many of the most astonishing books over the last two decades'. To mark the press's 20th anniversary, contemporary authors Edwin Frank, Leslie Jamison and Colm Tóibín read from their favorite NYRB classics. Buttenwieser Hall, 92nd and Lexington, 27 Jan., 8pm, $24.
The Art of Wax Model Making @ Madame Tussauds: Learn the art of wax model making from Hollywood A-Listers to famous world leaders — led by one of Madame Tussauds' most experienced staff members. Madame Tussauds, 29 Jan.
(for more, click here for the paid version)
A committed social observer, Dorothea Lange paid sharp attention to the human condition, conveying stories of everyday life through her photographs and their voices. Dorothea Lange: Words & Pictures, the first MoMA exhibition of Lange's in 50 years opens 9 Feb. .
CANVAS
In Pursuit of Fashion: Features promised gifts from Sandy Schreier, a pioneering collector, who over the course of more than half a century amassed a trove of twentieth-century French and American couture. The Met, thru 17 May.
Jacques-Louis David Meets Kehinde Wiley: Kehinde Wiley's triumphant Napoleon Leading the Army over the Alps (2005) comes face to face with the 19th-century painting on which it is based: Jacques-Louis David's Bonaparte Crossing the Alps (1801) — the first time David's original version comes to New York. Brooklyn Museum, 200 Eastern Parkway, 24 thru 10 March, $16.
Clarity Haines, Altar-ed Bodies: known for her long-standing explorations of the torso — always painted from life and focused on themes of healing, trauma, and self-determination — the new works reveal creative and colorful strategies her portrait subjects use for claiming, re-claiming, and altering the body. Denny Dimin, 39 Lispenard St., thru 25 Jan., Free.
Dorothea Lange, Words & Pictures:The first major MoMA exhibition of Lange's in 50 years, brings iconic works from the collection together with less seen photographs — from early street photography to projects on criminal justice reform. MoMA, 9 Feb., thru 9 May.
(for more, click here for the paid version)
Winner of the 2018 Susan Smith Blackburn Prize, Anatomy of a Suicide is a revelatory exploration of mothers and daughters by Alice Birch. At Atlantic Theatre Company, opens 1 Feb.
THEATRE
The Confessions of Lily Dare: One woman's tumultuous passage from convent girl to glittering cabaret chanteuse to infamous madame of a string of brothels. By famous drag artist, Charles Busch. Cherry Lane Theatre, thru 5 March.
Get on Your Knees: Extended twice off Broadway: the most high-brow show about blow jobs. Comedian Jacqueline Novak spins her material on the femininity of the penis and the stoicism of the vulva into a philosophical show. Lucille Lortel, thru 16 Feb.
Anatomy of a Suicide: Three generations of women. Their lives play out simultaneously. For each, the chaos of what has come before brings a painful legacy. Atlantic Theatre Company, 1 Feb. thru 14 March.
Dracula and Frankenstein: Widely known as a pair of macabre fantasies about blood-sucking vampires and man-made monsters, Dracula and Frankenstein scratch at the fundamental human fears of love and betrayal, while exposing horrors of basic human nature. Classic Stage Company, thru 8 March.
(for more, click here for the paid version)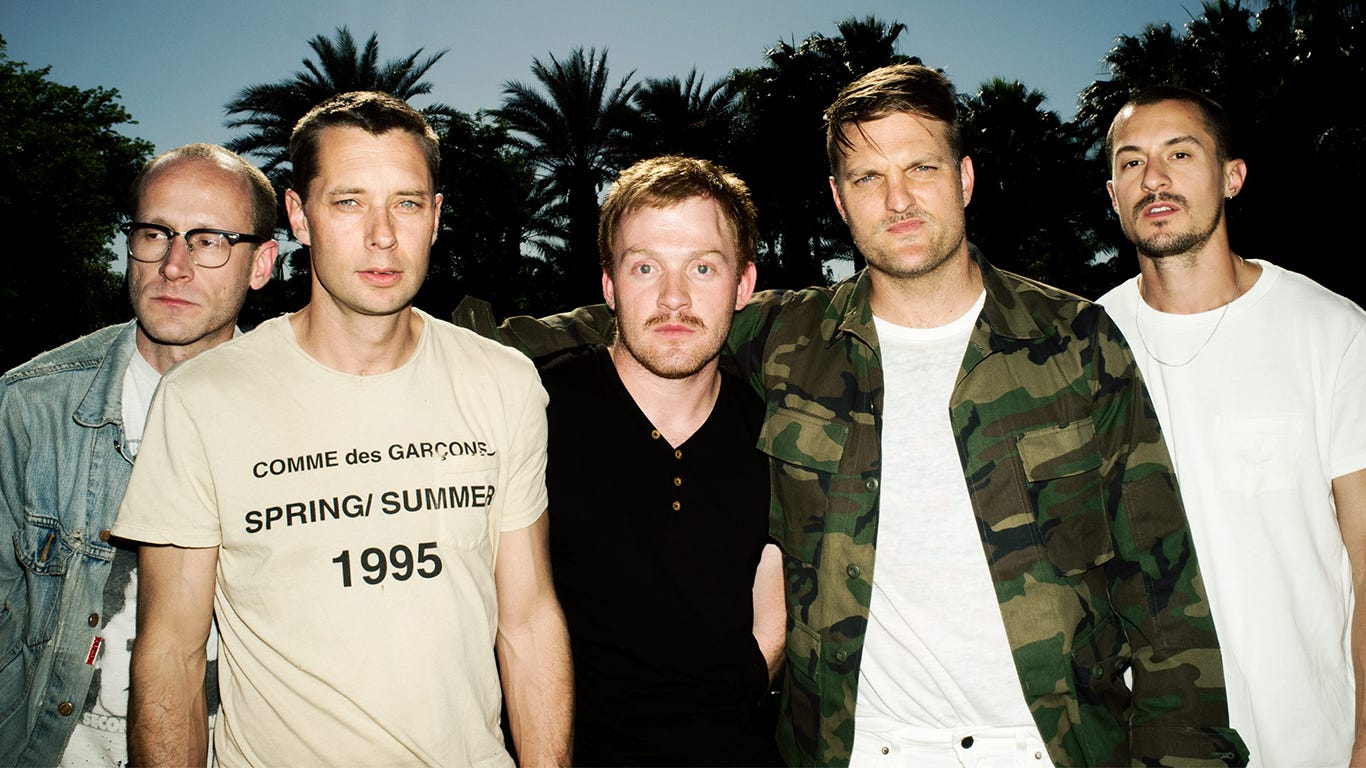 There ain't no Soviets here. But the Cold War Kids still don't shy away from political statements on their new album New Age Norms 1. Playing Webster Hall 4-5 Feb.
CONCERT
Songkick, Ticketfly or Bowery Presents
Cold War Kids: 4-5 Feb., Webster Hall
Iron & Wine + Calexico: 6 Feb., Webster Hall
The Lumineers: 13-14 Feb., Barclay's Center
Bat For Lashes: 19 Feb., Town Hall
Kamasi Washington: 20 Feb., Kings Theatre
(for more, click here for the paid version)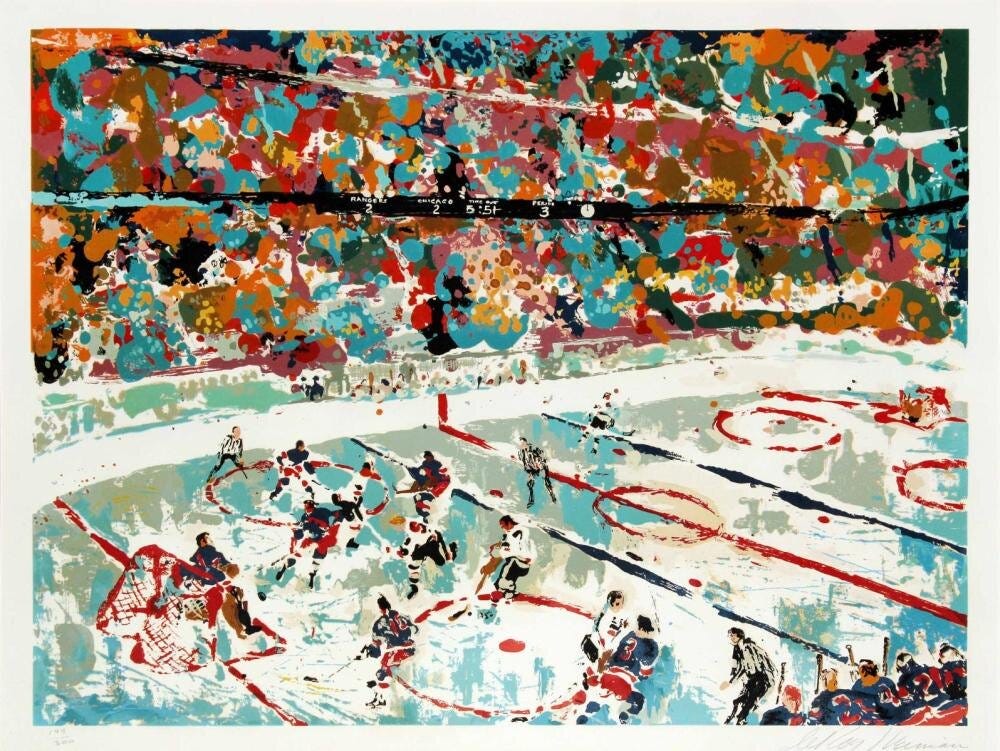 SPORT
v. New York Islanders, 21 Jan., 7pm
v. Detroit Red Wings, 31 Jan., 7pm
v. Los Angeles Lakers, 23 Jan., 8pm
v. New York Knicks @Madison Square Garden, 26 Jan., 6pm
v. Detroit Pistons, 29 Jan., 7:30pm
(for more, click here for the paid version)
CINEMA
Citizen K: An intimate yet sweeping look at post-Soviet Russia from the perspective of the enigmatic Mikhail Khodorkovsky, a former oligarch turned political dissident. Film Forum, SoHo.
The Invisible Life of Eurídice Gusmão: Kept apart by a terrible lie, years pass as two sisters forge their respective paths through their city's teeming bustle, each believing the other to be half a world away. Film Forum, SoHo.
The Woman Who Loves Giraffes: In 1956, four years before Jane Goodall ventured into the world of chimpanzees, biologist Anne Innis Dagg journeyed to South Africa to study giraffes in the wild. Quad Cinema, West Village.
Knives Out: When renowned crime novelist Harlan Thrombey is found dead at his estate just after his 85th birthday, the inquisitive and debonair Detective Benoit Blanc (Daniel Craig) is mysteriously enlisted to investigate. Nitehawk, 136 Metropolitan Ave, Brooklyn.
(for more, click here for the paid version)